Here at Concept17 we are offering a beautiful new Quooker Tap with every order*.
Quooker offer a wide selection of taps that can match your kitchen decor. These taps dispense instant boiling water at 100°C as well as nice filtered cold water.
If you want an added luxury you can ad the additional Quooker cube and get chilled normal or sparking water right from your tap like it came from the fridge.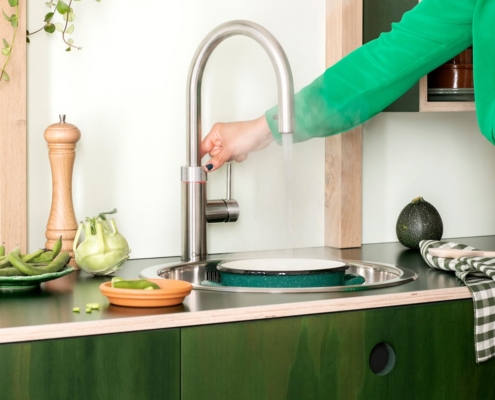 * On selected orders.